Thread parameter measuring
Inner thread parameter measuring is made on measuring stand by scanning method through measuring edge. Measuring is automatically carried out after manual ring insertion to loading circular ring, which adapts given sort of measured ring location to stand measuring head operating range.

They evaluate for example these parameters
- thread diameter
- thread depth
- lead of screw thread
- thread grade angle (the thread is on inner cone rings
- thread surface width, etc.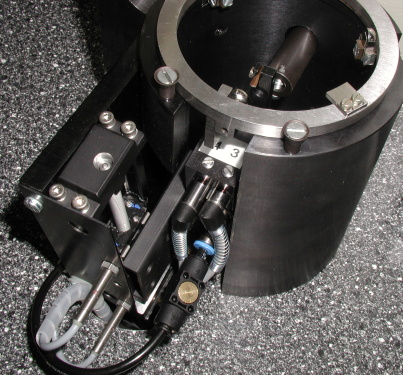 Overall view of measuring stand